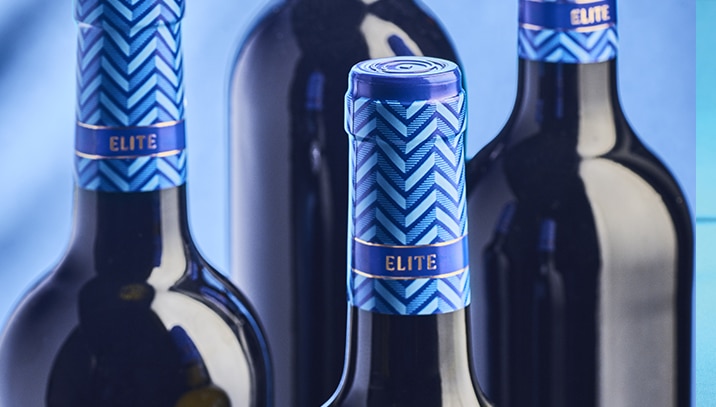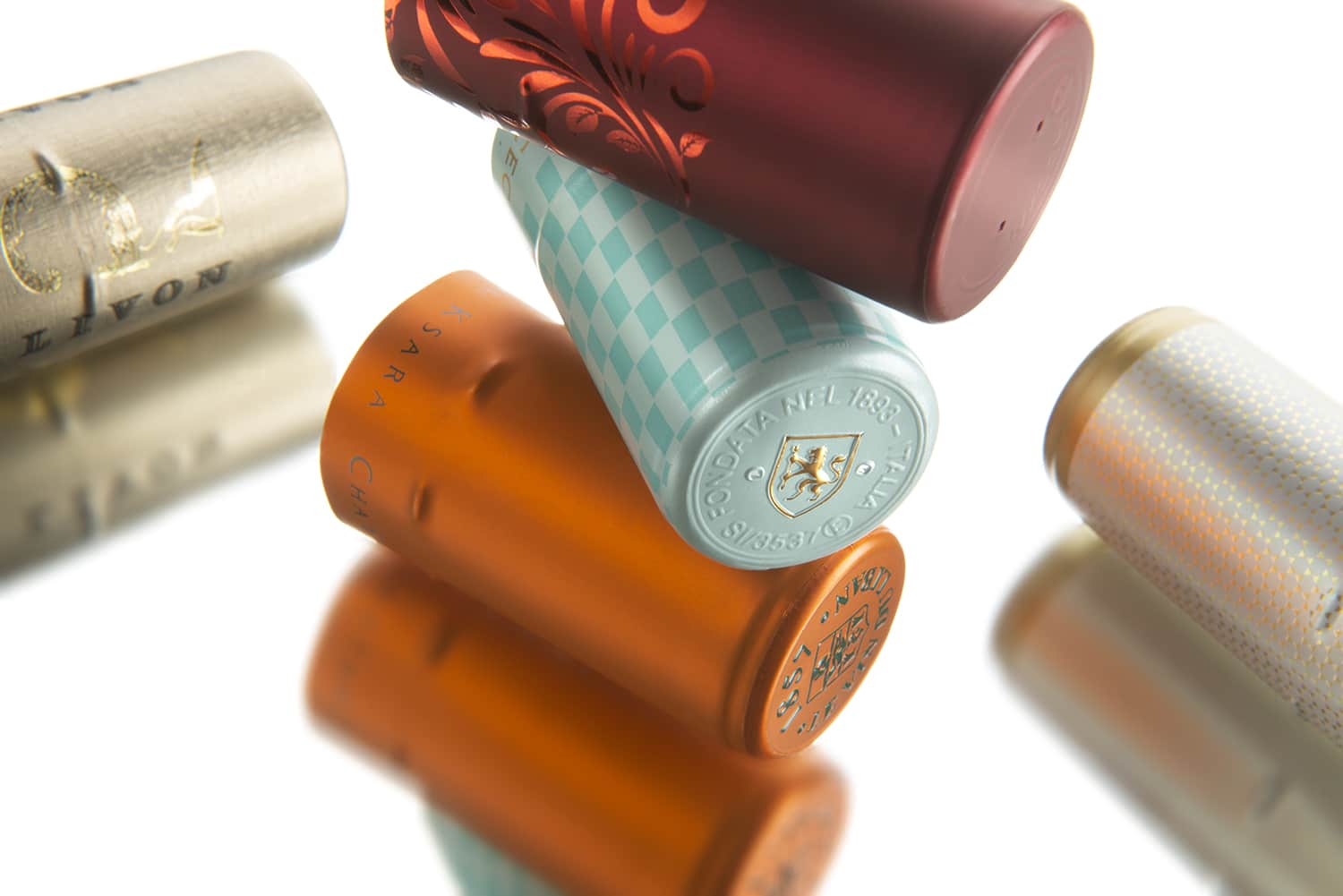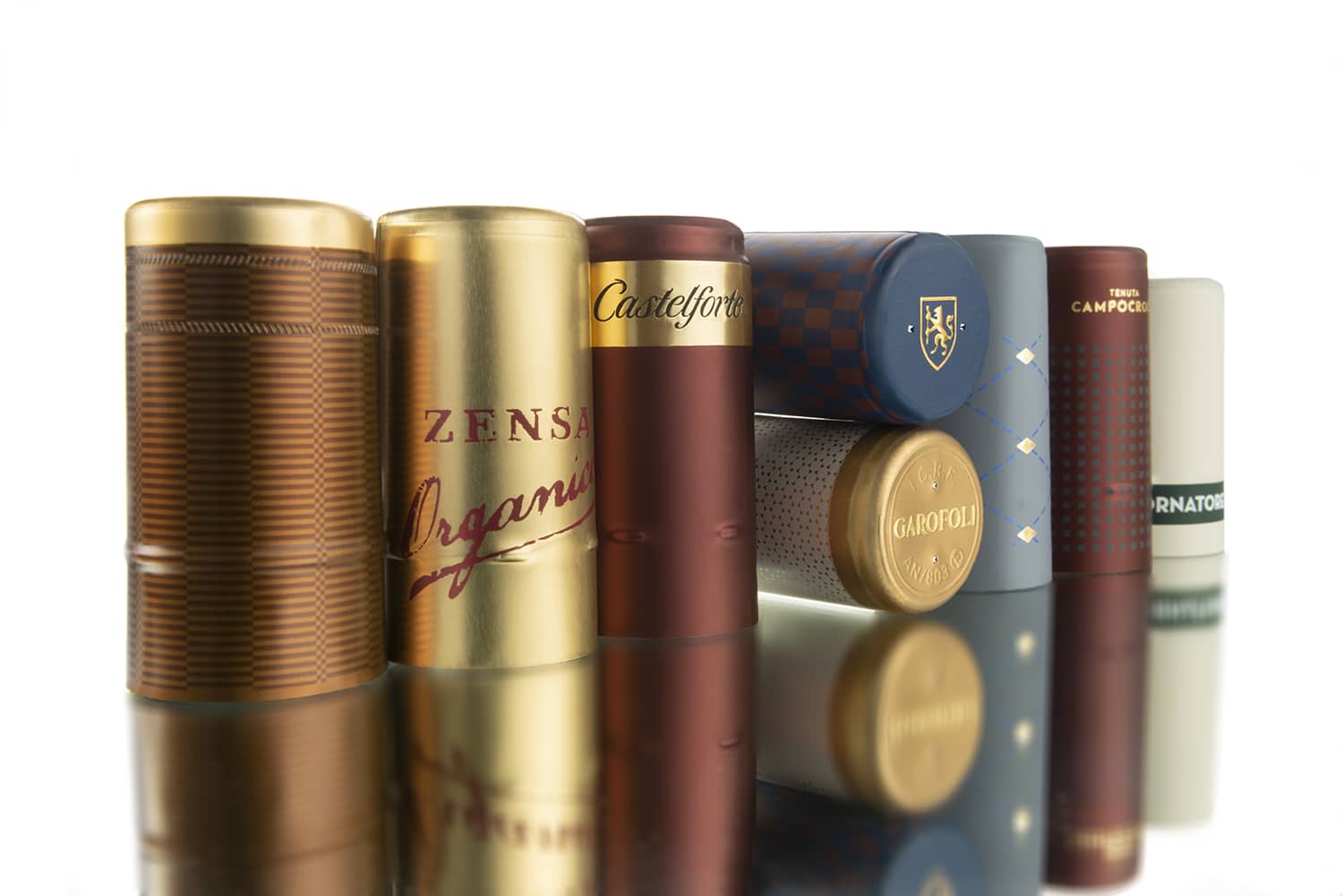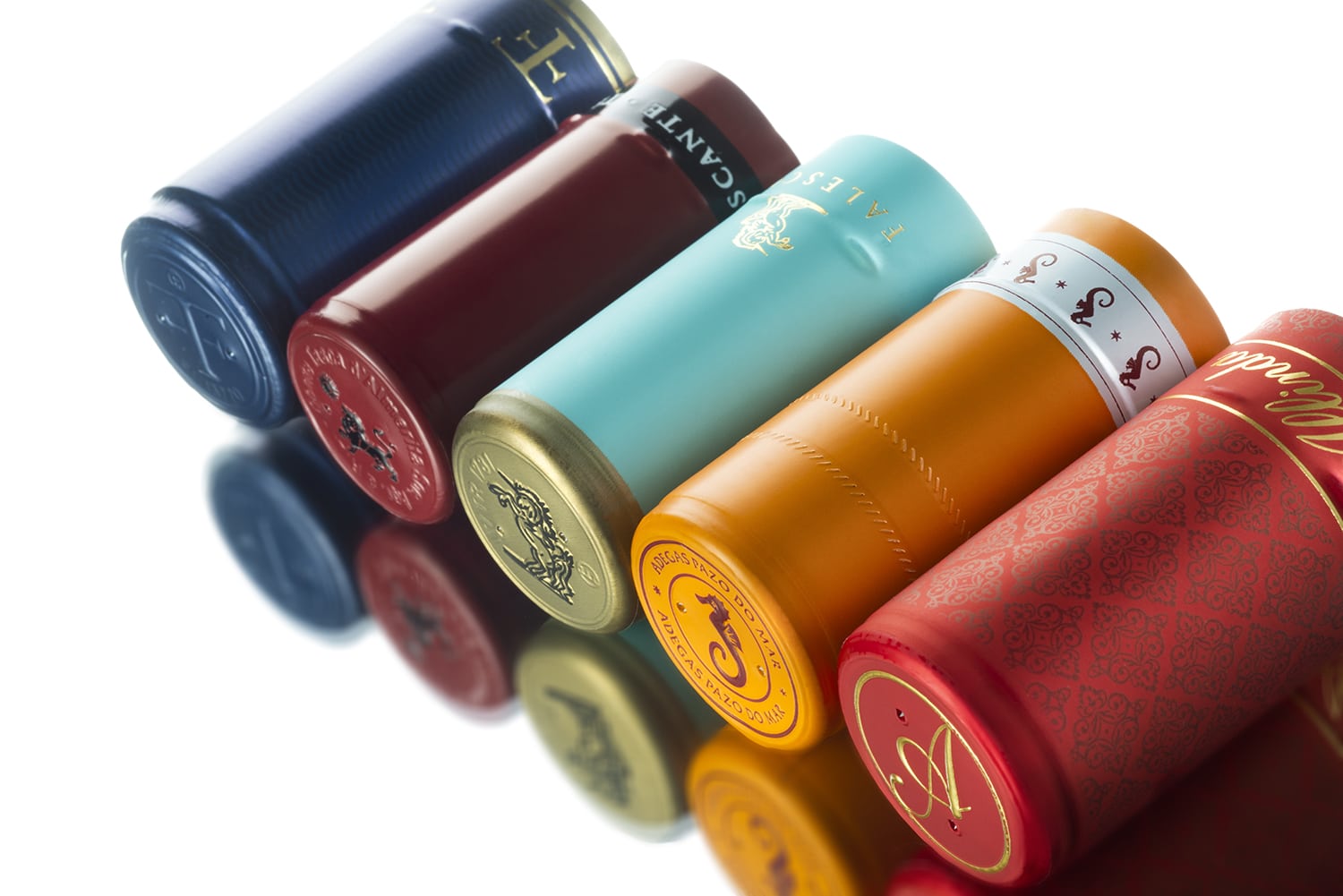 Elite capsule
Collection
An alliance of character 
Elite polylaminated capsule are made in two pieces and offer many decorative and innovative possibilities.
They are fully customizable and allow an easy application on any type of bottle. With unlimited colors, shades and many nishing possibilities, the Elite capsules bring character to your bottle. 
Enoplastic, Rivercap, Maverick expertise
Recommended for the following markets:
Still wines
Spirits
Olive oil & vinegars
Contact us for more information
Performance
Made in two pieces 

Adaptable to any type of bottle 
Design
100% customizable 

Multiple decorative possibilities 

Rotogravure and hot stamping techniques 
Sustainability
R-derma® available: innovative and environmentally friendly material
Absolute Green Line available: bio-based polyethylene & acrylic inks
More about R-Derma   More about Absolute Green Line
Other products with Absolute Green Line technology
The Sparlux sparkling foils are exclusive foils without creases on the top, due to the moulded aluminum top.
With many decorative details, standard or customized colored premium sparkling foils offer a possibility to enhance the value of your product. Available in every possible format and light-weight thicknesses. 
Complementary products
Colors, shapes, wood varieties and design for the perfectly fitting closure
Nature® corks with glueless sanitized cork granules are the best solution to protect your wine from cork taint, guaranteeing safety while uncorking.
Technology and tradition in one product
Consistent and safe closure to preserve the original taste and flavor of wines and spirits.